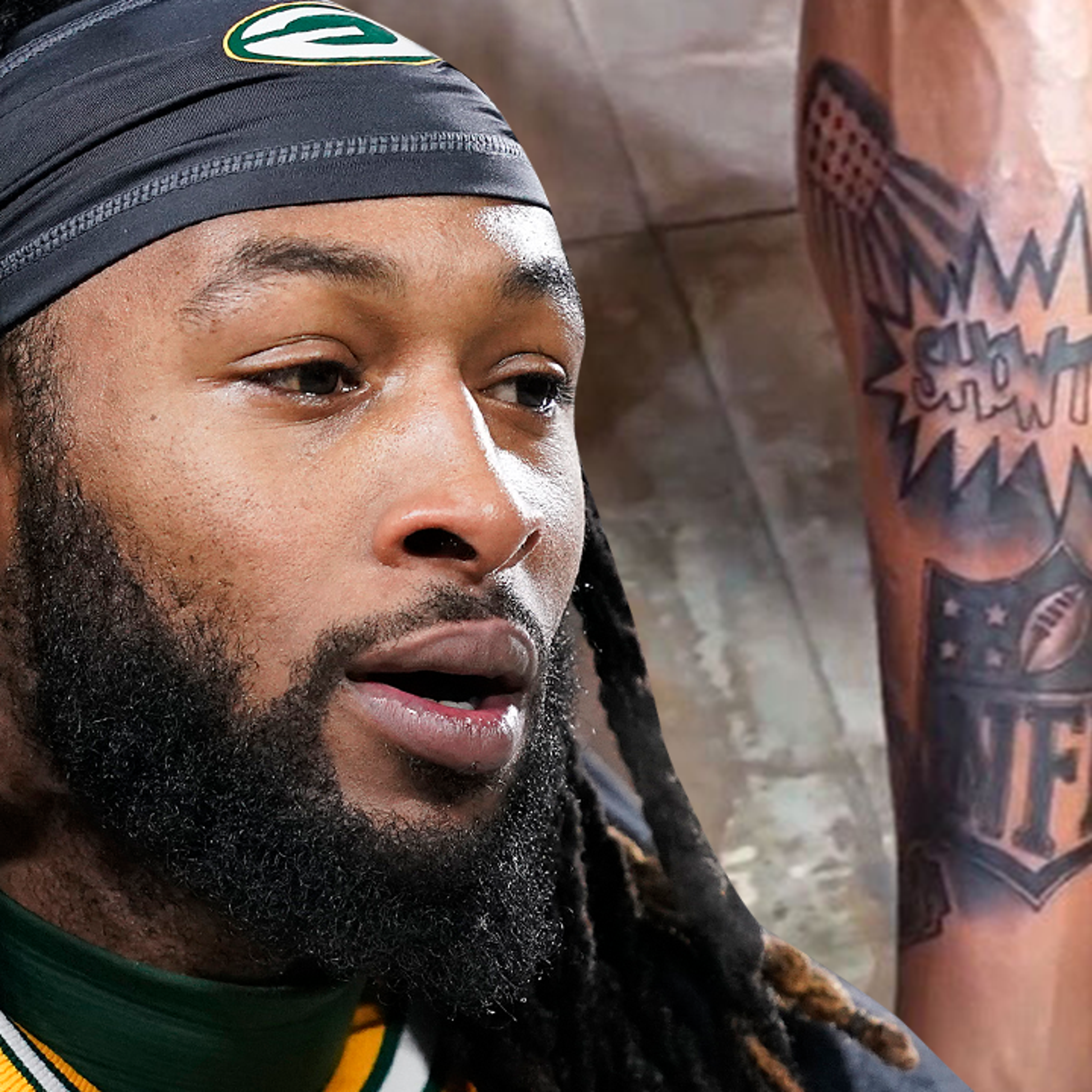 Famous American football player Packers' Aaron Jones decided to memorize his football journey by the tattoo on the front of his leg. The 27-year-old man depicted his high school football, college career, and his time in the NFL in one tattoo.
The image of his old Burges High talisman, El Paso mountains, and the 915 area code with a hat tip in honor of his time spent at UTEP. There is also the NFL logo and Jones' nickname- Showtyme. Jones also gave the restaurant that he founded in 2021 in El Paso the same name.
Master Ortiz described that he did the job in two different stages. Each one took about two and a half hours. The man left some space for Jones in order to add one more award. Ortiz shared that their next tattoo will be dedicated to a Super Bowl trophy. Of course when he will win it!
So, what can you say about the tattoo? Do you have drawings on your body? Let us know in the comments below!
Do you like this article?
yes
0
So, the article is good, right? And why so?
no
0
What the Hell?! You didn't like it?!
Comments