Surely most of us have ever taken at least a sip from a flask. But have you ever wondered "what is a flask for"? Everything is much more interesting than it might seem at first glance. We decided to make a small guide for you about the best flask for whiskey and other drinks, tell you how it can be used, and other questions that you may have.
The History of the Flask
The flask, as we know it now, appeared in the 18th century among the representatives of the upper classes. They were decorated with coats of arms, engravings, and precious stones. They were intended not to get drunk (their volume didn't allow it), but to effectively drink for a successful hunt or say a toast to the ladies present. A silver flask was an extremely elite accessory that not everyone could afford. And not only because of the expensive material but also because of the widespread myth that alcohol under the influence of silver gets a healing effect and improved taste.
Flasks gained particular popularity during Prohibition in the United States (from 1920 to 1933), they could easily carry a small amount of alcohol imperceptibly to others. Often, bootleggers set up a kind of "gas station" where drinkers came to quickly replenish their flask and quickly leave. But even after the removal of the Volstead Act, flasks didn't lose their popularity and were available to almost every US soldier during World War II to relieve stress.
What Are Flasks Used For?
Flasks appeared in antiquity and had an important purpose. They were used to transporting drinking water or other liquid that could quench the traveler's thirst. Improved means served as the material for the manufacture: skins sewn in the form of bags, animal organs, coconuts. Now there are more modern different types of drinking flasks. These include:
metal;
aluminum;
stainless steel;
silver.
Stainless steel flasks are suitable for storing alcohol, because it doesn't oxidize or spoil the taste of the drink, and their lightweight makes them easy to transport. It is important to choose an enameled flask, because otherwise, in addition to the taste of the drink, you would have a metallic taste. Aluminum flasks are light, the liquid retains heat and taste. They are also easy to transport, it is only important to do it so that the material doesn't bend. Silver flasks are a luxurious attribute that not everyone can afford to buy. It is believed that silver cleanses the drink. They are heavy and therefore inconvenient to carry, but still, they can be considered a great gift option.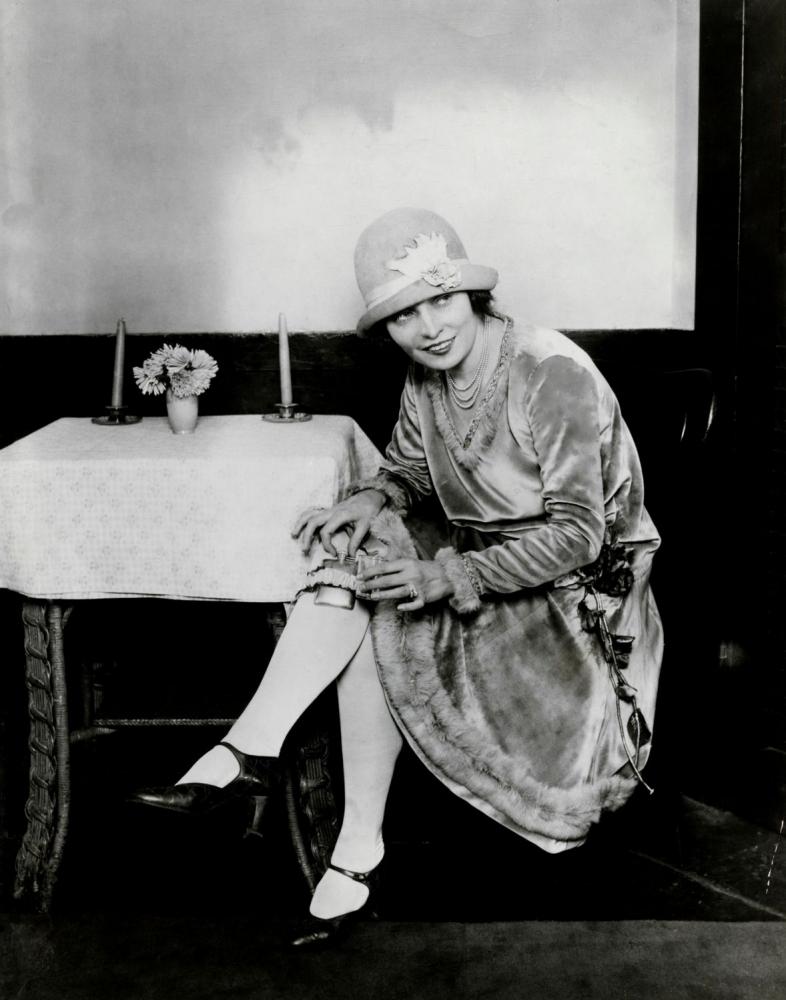 Have you ever wondered why are flasks curved? The shape of the flasks is round (they are also called a flask-barrel), as well as oblong. The flask has a flat shape, as ideally it is worn at the waist on the leg. Sometimes the flask is curved as if repeating the shape of the thigh. Women wore a flask in a stocking, hiding it with puffy skirts. The men didn't hide the flask but proudly paraded along with the service weapon. Based on these ancient traditions, the forms of modern flasks are made to this day. By the way, a curved flask of a curved shape can fit well into the back pocket of jeans. You can also place it in any section of the backpack, while the vessel won't take up much space.
How Much Does a Flask Hold?
The standard flask size is 8oz. This volume holds approximately 5 servings of liquid. Beyond this size, flasks come in a wide variety of sizes, starting at 1.5oz (which counts as one serving). Thus, you can easily choose a flask with the right size for you. But by the way, in some places, you can order an even larger flask (unless of course, you need so much liquid).
What to Put in a Flask?
Many men will firmly say that the best alcohol for a flask is whiskey. It is chosen in almost any situation, and to keep warm, including. It is important to note that mixing whiskey with cola in a flask isn't worth it, it is better to make such a drink in a glass. Also, in addition to whiskey, you can pour other alcoholic drinks there, such as cognac, rum, vodka, vermouth, Jägermeister, and other spirits. It is unlikely that you would pour wine or champagne there, right?
What to Put in a Flask Besides Alcohol?
Variants for soft drinks aren't as popular but still used. In general, of all the best drinks for a flask, it can be considered water, because you are unlikely to store anything else. Often it is worth pouring liquids into a flask that was previously in fragile vessels. Thus, thanks to the flask, you can not worry about transporting the drink and enjoy it in any convenient and not so convenient place.
How Long Can You Keep Alcohol in a Flask?
Usually, any alcohol in any type of flask can be stored for no more than 3 days. If left too long, the drink may take on the taste of the product (metallic taste) and the flask would take on the taste of the alcohol. Therefore, you need to fill the flask before the trip.
At the same time, it is important that any alcohol that is poured into a flask be at a temperature of at least 5 and not more than 22 degrees Celsius. In approximately the same conditions, you can store it in a flask. And if you have a stainless steel flask, the temperature regimes may be more extensive, depending on the quality of the product.
How to Drink from a Flask?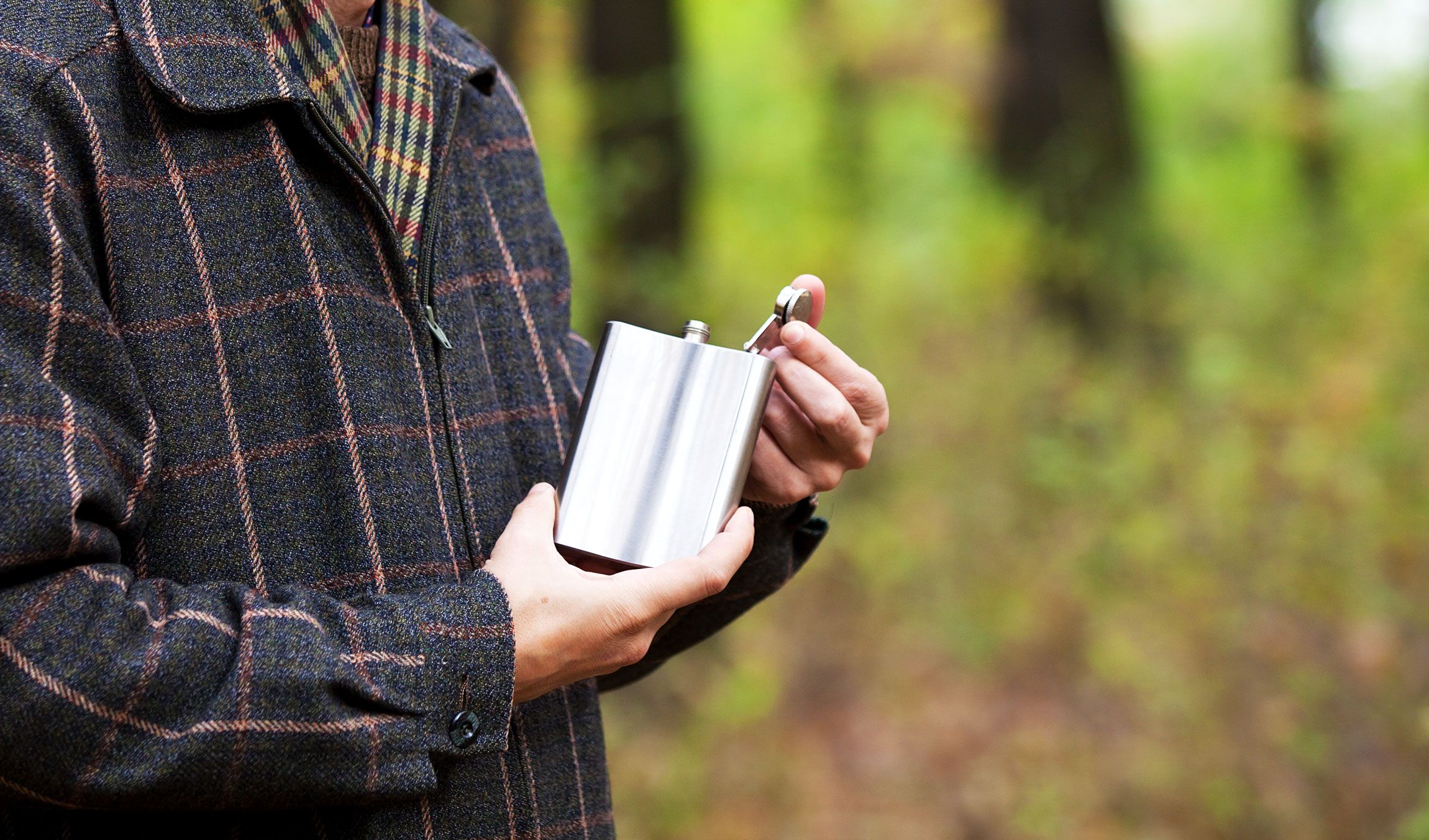 In general, there are no rules for drinking from a flask. The main thing is that you enjoy eating on time. Also, don't forget about the temperature regimes so that you don't lose the real taste of the drink. It is important when using to take into account a few more details so that the product lasts as long as possible:
The flask shouldn't be used to transport cocktails. Such a vessel should be exclusively pure alcohol. Agree, Piña colada would be completely out of place in a flask.
Drinking from the throat of a flask is possible only for a limited circle. Flask etiquette says that only you and your very close people can drink from the neck. Treating strangers from a flask isn't very nice. Carry small glasses with you.
Don't put your hands on the neck. Keep your flask clean and give it a good wash every time it is empty. At a time when the flask isn't used for its intended purpose, it must be dry and clean. It isn't recommended to use detergents, ideally, it is better to do with warm water. If a very rich drink was stored in a flask, the taste and aroma of which isn't removed by ordinary water, you can use citric acid or a weak vinegar solution. After that, rinse the container several more times with warm water and dry thoroughly.
Rice will help you wash your flask. It is an excellent absorbent that absorbs flavors and aromas well. Pour some grains of rice inside, pour warm water, and leave for half an hour. Then rinse the vessel well.
If the flask is made of metal or has wood inlays on the outside, it can be washed with soap or a mild detergent. If the outer side of the flask is made of leather, you can safely use shoe products to clean it, but only those that are odorless. Let them soak in and dry before using.
We think you were interested in learning new interesting details about such a special male vessel. To be honest, we were pleasantly surprised when we found out this information for you. We recommend that you get yourself a flask because for sure it can come in handy in different situations. And even if you are wondering "where can I get a flask" then just go to any store with accessories for hunting, hiking, there would surely be plenty of them. What drink would you put in your flask?
Do you like this article?
yes
0
So, the article is good, right? And why so?
no
0
What the Hell?! You didn't like it?!
Comments